First Aid
Tracy's Medicine Center carries a wide variety of first aid products including creams, ointments and hard to find bandages.
If you don't see it on the shelf, let us know what you need, and we will try to order the item for you.
We use local wholesalers so items often arrive the next day.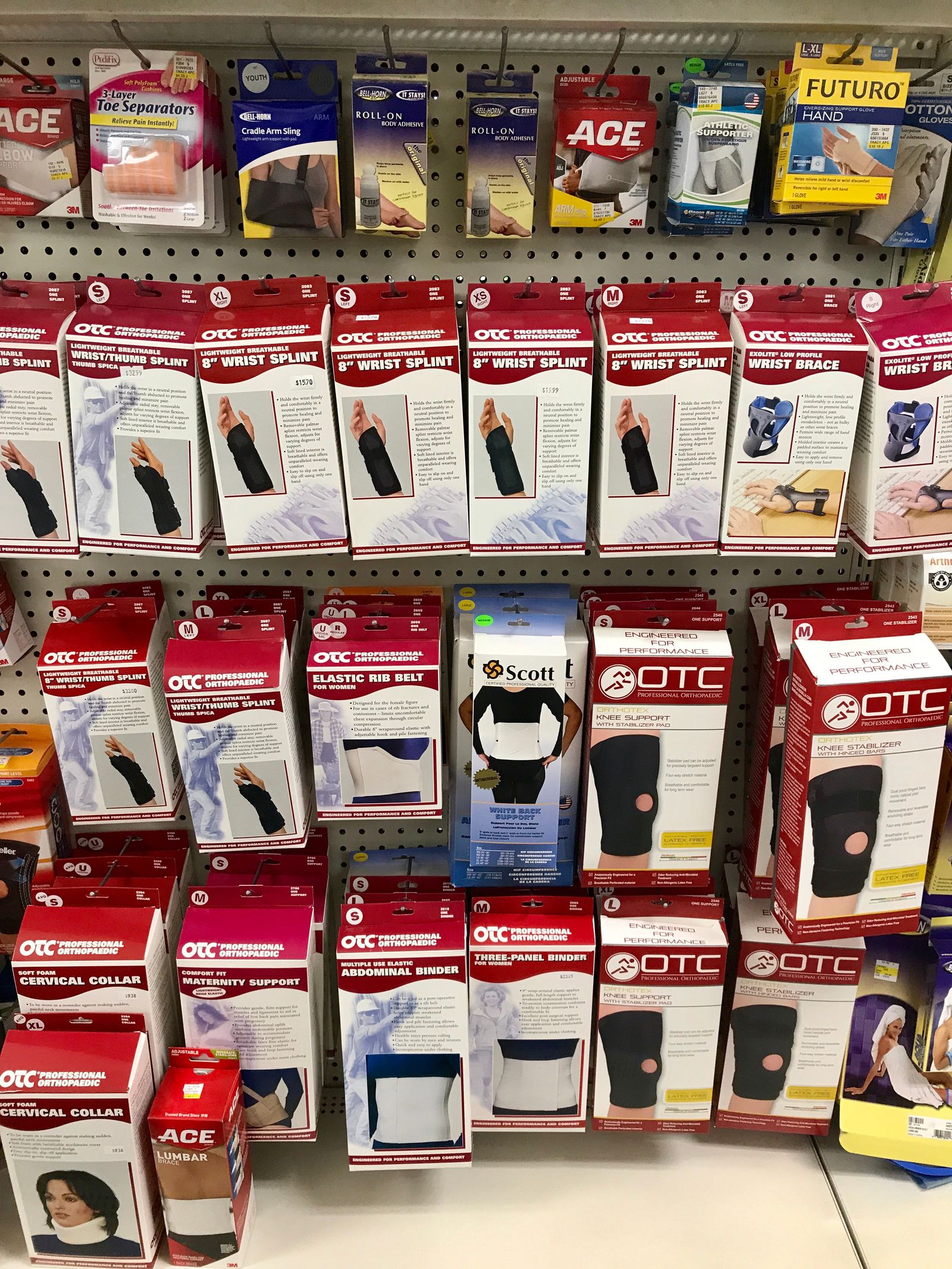 Home Healthcare
Tracy's Medicine Center carries a wide variety of home health care items ranging from shower stools to wheelchairs.
We have crutches, bedside commodes, anti-slip mats, walkers and much more. The pharmacy carries accessories, such as walker baskets, and replacement items, such as walker tips.
Our staff can help you decide which item works best for your personal situation.
If necessary, we can order items which usually arrive in a day or two.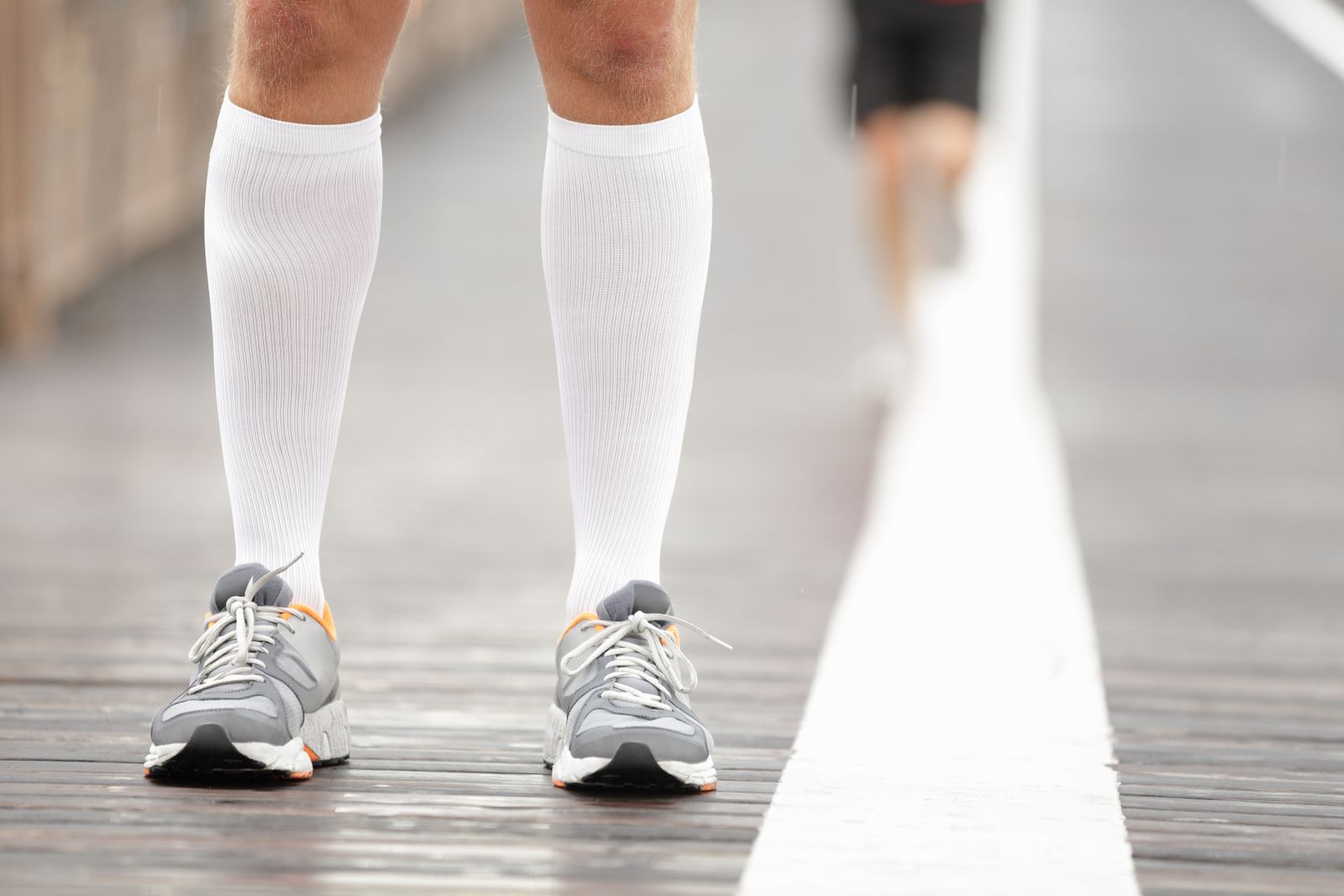 Medical Hosiery
Tracy's Medicine Center carries a full line of medical hosiery.
We stock medical grade compression stockings, graduated compression stockings and diabetic socks. For athletes, we stock performance sport socks.
For those of us on our feet for long periods of time, we carry compression socks to help minimize swollen feet and ankles. If you want another color or style you don't see, ask us to see a catalog. Our staff can order a variety of colors and sizes.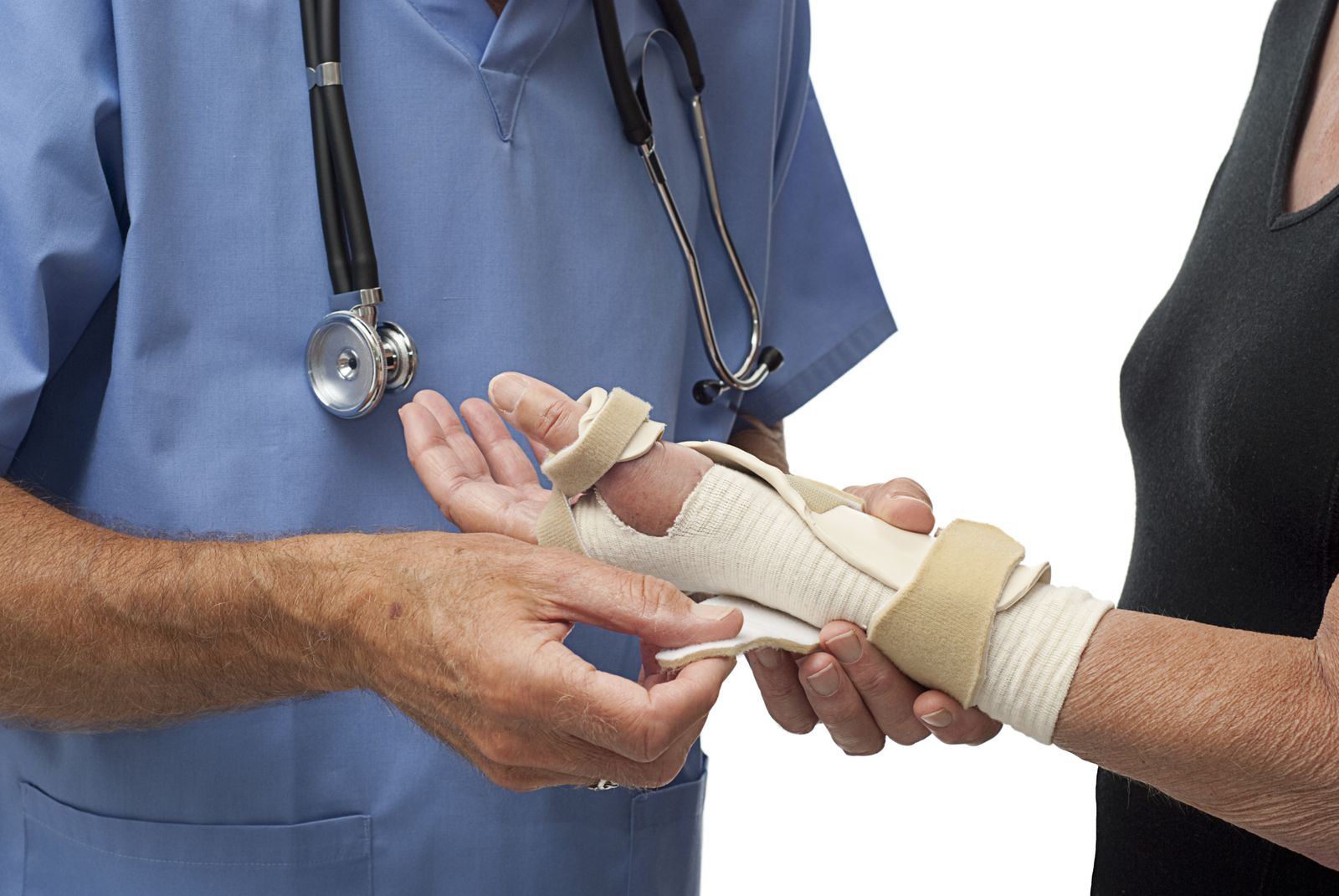 Orthopedic Braces
Tracy's Medicine Center carries a wide variety of ankle, wrist and knee braces.
We carry walking boots, cast shoes and back braces. Tracy's has Ace Bandages, cold packs, heat packs and finger splints. Since injuries come in all shapes and sizes, check our inventory to see how we can help you.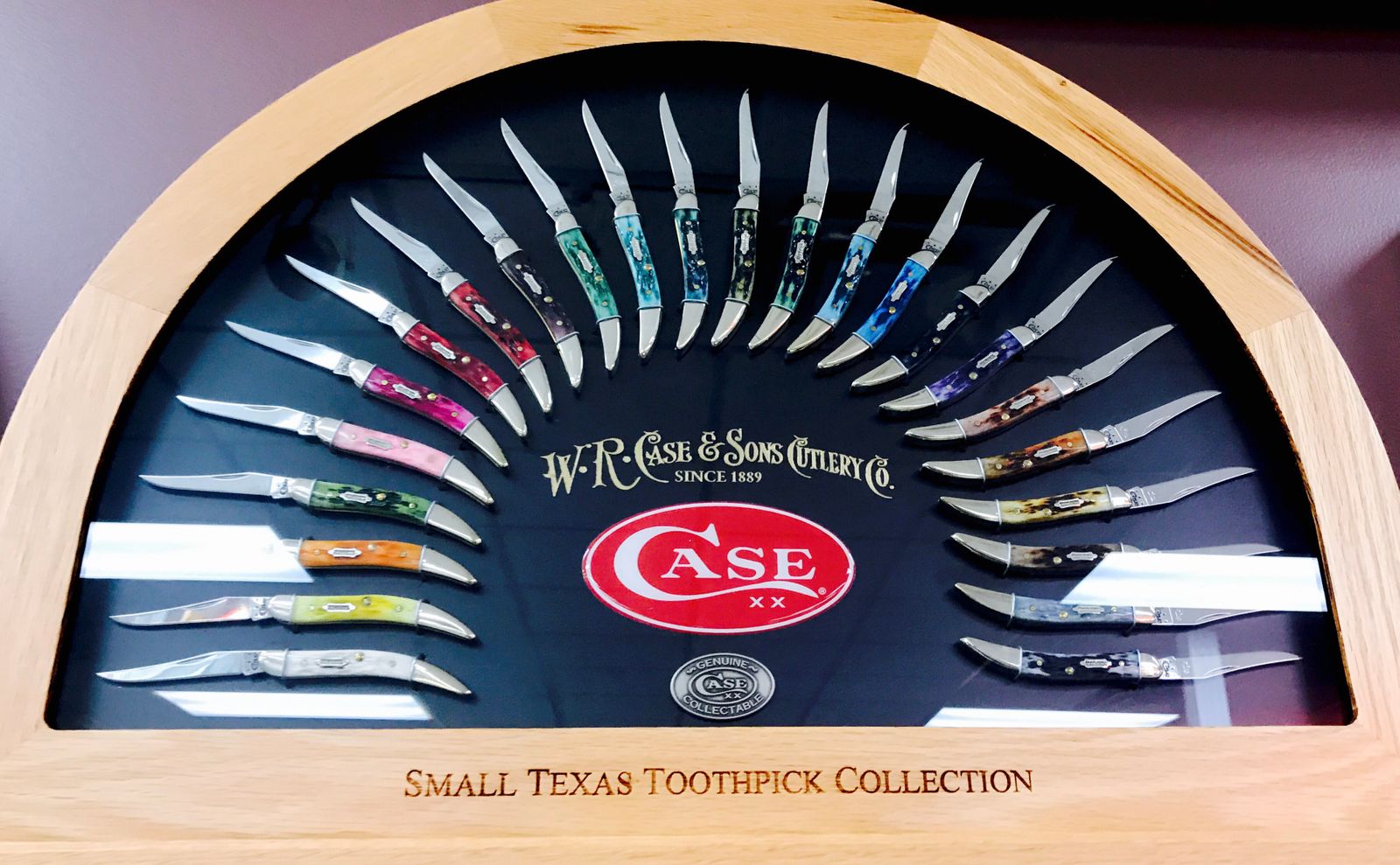 Case Knives
We carry a huge inventory of Case Knives, knife accessories, t-shirts, hats and all things Case. Looking for a groomsman gift? We can help. This is a must see area that words can not do justice. Looking for a specific pattern or blade?
Give us a call. We will see if we have your perfect knife.
Our owner, Brett Tracy, is an avid collector of Case knives. He loves to order the newest patterns and display knives.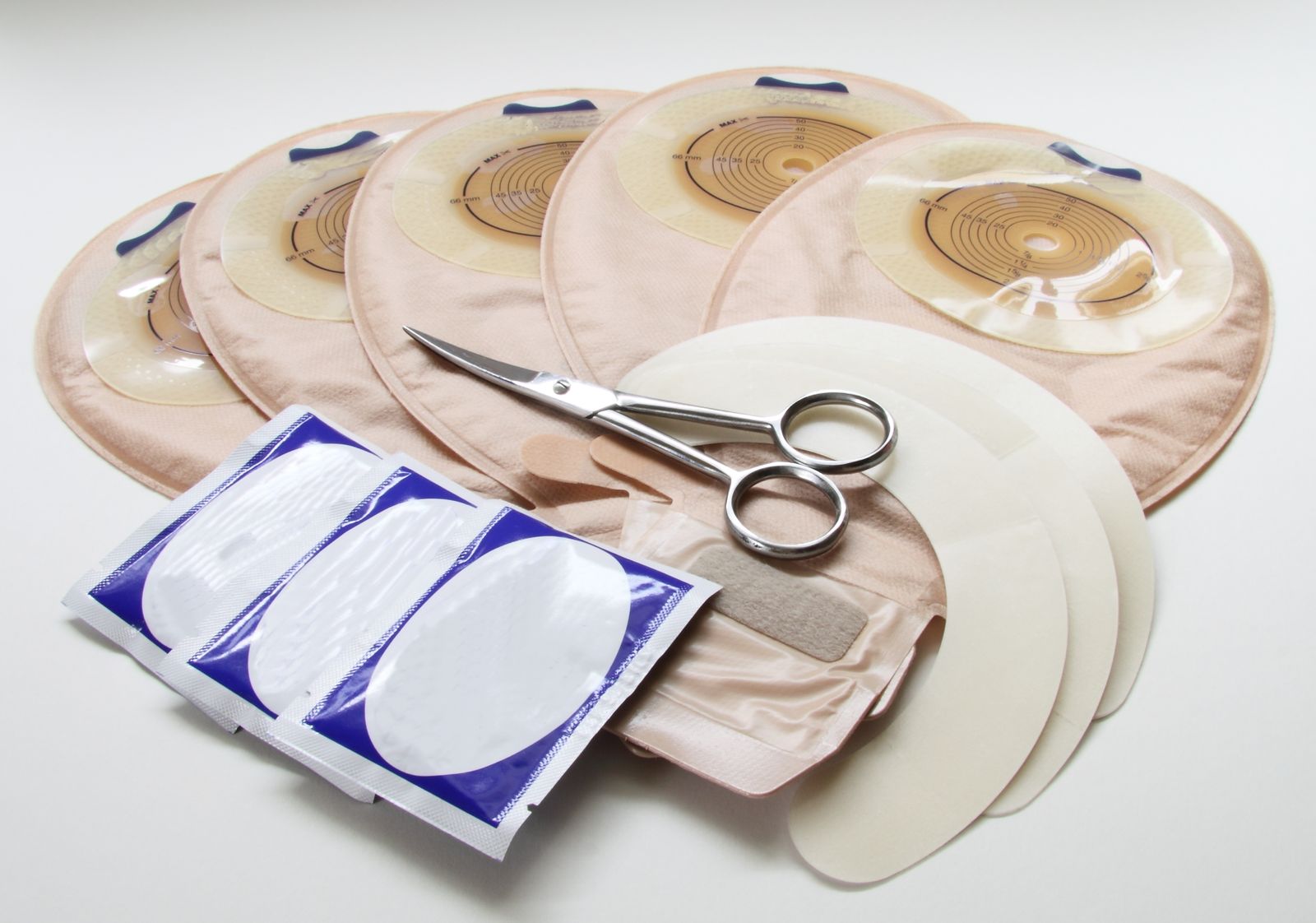 Ostomy Supplies
Tracy's Medicine Center carries a wide variety of ostomy supplies.
We have limited inventory of wafers and bags, but we can order what you need for next day pick up in most cases. We have a quiet area to answer questions and help you find needed items. Tracy's carries barrier powders, creams and wipes by different companies. We carry deodorizer as well as adhesive remover. We are happy to help solve any problems you may be having regarding ostomy supplies. Please feel free to call or stop by to see if we have what you are looking for.